India's Leading Industry Corporation
Mateshwari Safa Wala In Mumbai
The Safa Wala – A Colourful Expression of Respect and Pride
The groom wears special wedding attires on the special day of his life. Although this attire differs from culture to culture, the Safa Wala is a common feature. Worn on the head, one can find both traditional and modern safas nowadays.
Although Mumbai boasts of many Safa Wala you should only visit the best shop to ensure that you can choose a safa that makes you look stunning on your wedding day. Gone are the days when the groom used to wear traditional Safas Nowadays they are extremely fashion-conscious and want to look their best on their wedding day.
The groom turban
The safa, consisting of a single piece of cloth 9 to 11 meters in length provides them with an option to look spectacular on their marriage day. This menswear accessory has deep roots in Indian tradition, is an important attire of the groom on his wedding ceremony, and represents his respect and pride. It forms an important part of the traditional clothing in any Indian wedding and significantly enhances the groom's look, especially when adorned with a sarpech (a turban ornament). The fabric colour and the designs printed on it play a special role in making the headwear special.
Safa Wala for rent
We at Mateshwari Safa wala offer a wide range of wedding headgears in diverse colours and vibrant designs. We realise that purchasing a safa makes no sense because the groom will only use it for a single time. Keeping this in mind, we offer a massive range of Safa For Rent. Visit our store and check the wide range of Safa On Rent Near Me. Available in different sizes, we are sure you will find one that fits your head perfectly. Over the years, we have developed a vast knowledge of this special headgear and have converted it into a work of art that embellishes the groom's look without looking outlandish. Since our professionals personally source the materials used to create the safa, you can rest assured that you will get nothing but the best when you hire this traditional Indian male marriage headgear from us.
Quality par excellence
The fact that our old customers often recommend our name to their friends or relatives looking for Safa On Rent in Mumbai speaks volumes about the quality and popularity of our marriage headgear. Therefore, you can rest assured that we shall not let you down when you approach us for Safa On Rent. Some of our popular models include:
• Royal Pachrangi • Royal Chundari • Royal Lehriya Doriya • Royal Kesariya Doriya, and • Chundari gol
Points to ponder before visiting safa wala near me
You need to ensure that your wedding attire and turban should complement each other to achieve the perfect groom look. As pink is the dominant colour in wedding functions, you should visit a wedding store that offers Pink Safa For Groom. However, the modern generation groom often opts for safas in different colours other than pink. We shall not disappoint them as we stock a huge collection of mesmerising wedding turbans in other colours… both for the groom as well as for the baratis. You can find ready-made safas made from different fabrics, in a wide range of colours, patterns, and styles, which includes wedding pagri for barati as well.
Pocket-friendly pagris only at safa wala Mumbai
Although we offer the best quality wedding pagris in Mumbai, we have spared no effort to ensure their prices do not dent your marriage budget. However, this does not mean that we compromise on quality. Our experience helps us to maintain a delicate balance between the quality and price of pagris. This comes in handy when you want to hire Safa For Barati.
The leaders in Wedding safa wala for barati Mumbai
The humble safa plays a great role in differentiating the members of the groom and the bride. Typically, both these groups wear safas of different colours so that invitees can distinguish whether attendees are part of the bride's or groom's family. Nothing can be more appealing to the eye than a group of baratiis accompanying the groom, wearing matching coloured pagris, and dancing to music played by a band. Keeping the cost factor in mind, we recommend a costly safa for the groom and cheaper ones for his family members. Residents of Borivali, a Mumbai neighbourhood can depend on Safa Wala in Borivali for their wedding pagri requirements.
Different types of wedding safa on rent in Mumbai
Experience has taught us that one style does not match all. It does not matter whether you are looking for deep-coloured elaborately designed pagris or traditional light-coloured safas, as we have them all. You will find a wide range of turbans made from different materials in our store. We also offer wedding headgear with brocade and silk borders for the modern generation of grooms. The style of safas differs from one state to the other. You will find safas used in different states of India in our store. We offer popular safa styles from different states of North India as well as from states like Rajasthan and Gujarat. We aim to ensure that budding grooms find a safa that pleases them when they visit our store. We also offer designer pagris on demand. They cost more but their perfection and style factor are worth your money.
Safa for wedding on rent
When you approach us for pink safa for barati, you can be sure that we shall not disappoint you. People from Rajasthan wear their pagris in a different style compared to their counterparts in Gujarat, Mumbai, and other parts of the country. Because of this, tying a pagri is an extremely difficult art that requires the help of experts. You have two options when you approach us for a Wedding Safa On Rent. Either you can hire pre-tied pagris from us, or we shall arrange to send a professional pagri bandne wala near you who will complete the process of tying this headgear on you as well as your baratis. We are your one-stop store for Barati Safa On Rent. Contact us today or visit our store to choose from a huge range of Pink Safa For Groom, guaranteed to mesmerise your guests and bride-to-be and make your special day an extra-special one.
The most colorful safa with five different colors – red, yellow, green, blue and orange. This is also made with the tie and dye technique. These turban are very famous as Jodhpuri Safa and are in huge demand in Indian wedding. Size: Length – 8.5 Metres (Approx). Width – 1 Metres (Approx). Fabric : Cotton Note: There might be slight color variation due to lightings & flash white photo shoot
Royal Chundari Safa is the most renowned a single amongst all the design and style patterns. This is red colored turban made with the renowned tie and dye method of Jodhpur, that types tiny white boxes on the red turban. Size: Length – 8.5 Metres (Approx). Width – 1 Metres (Approx). Fabric: Cotton Notes: There might be slight color variation due to lightings & flash white photo shoot.
Royal Lehriya Doriya Safa
'Lahar' implies wave. This safa comes with strips of diverse styles and colours that seems like a wave in the turban. Royal Lehriya Safa is special, it uses all the fabric but the way of wearing and making of safa is entirely different, which makes it very popular. Size: Length – 8.5 Metres (Approx). Width – 1 Metres (Approx).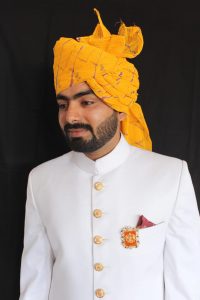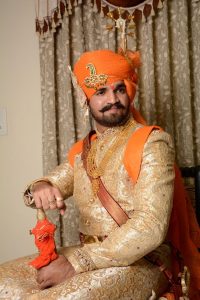 Royal Kesariya Doriya Safa
Royal Wedding Yellow Safa, appears so pure and provides an stylish seem to the particular person who wears it. Mostly individuals wear it on marriage occasions.It is best suited with Sherwani's & Jodhpuri suit with Rajasthani Jutis. Size: Length – 8.5 Metres (Approx). Width – 1 Metres (Approx).
Chundari Safa is the most renowned a single amongst all the design and style patterns. This is red colored turban made with the renowned tie and dye method of Jodhpur, that types tiny white boxes on the red turban.It is round in shape and a minor bit smaller in size as compared to the other variations. Size: Length – 8.5 Metres (Approx). Width – 1 Metres (Approx).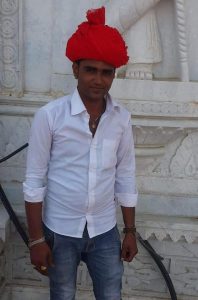 WHOLESALE WEDDING SAFA WALA, RAJASTHANI PAGRI FOR BARATI, TURBAN ON HIRE IN MUMBAI​
Online $1 min deposit casino australia have games from the most popular providers and offer luring bonuses that attract players. They also offer secure banking options and fast withdrawals. Licensed Australian casinos are regulated by reliable regulators and use advanced SSL encryption to protect their customers' data. They are compatible with all major devices and feature a range of games. Some even host daily tournaments and massive jackpots. Pokies are the most popular game in Australia, but many people also play table games like blackjack and poker, and roulette. The best Australian casino sites have both types of games and a mobile version, making them ideal for players on the go. Some also have live dealer tables for a more realistic experience. When choosing an online casino, check the site's license and payment methods. It is also important to look for a secure website with SSL encryption. You should also make sure that the casino has a customer support team available to answer your questions and help you find the right game for you. If you want to win big, you should play at a casino that offers progressive jackpots. These are jackpots that increase over time and can reach millions of dollars. These are usually found in the slots section of the casino. Some examples of progressive jackpot slots are Magic Spins, Hot Slot Crown, F777 Fighter, and Sizzling Moon. You can also find some of these jackpots in video poker games.