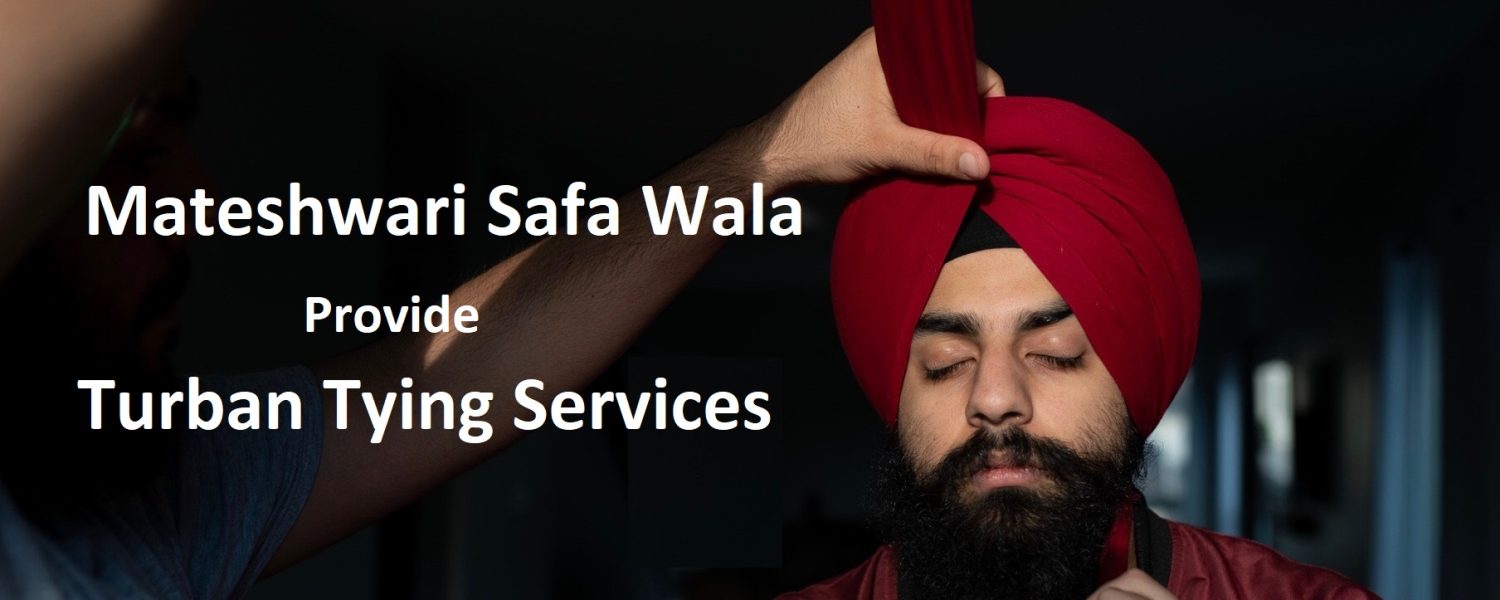 Tying the Safa – The Unique Headwear of Hindu Grooms
Hindu marriages are highly colorful and much more glamorous compared to weddings of other religions. Usually, the ceremony lasts three days or more for celebrations such as mehndi, haldi, marriage, and reception. The union of two souls is the most important day for the bride and groom. While the bride wears eye-catching lehngas and exquisite jewelry, the groom wears a shalwar or suit. However, headwear, known by different names in different parts of India, such as safa, marwa, pagri, pheta and turban tying services, sets the groom apart from the other invitees attending the occasion. The sole difference between the pagri and the safa is the length. While the former is approximately 21 meters, the latter is between nine to eleven meters. The groom and his friends and family members who form the baraatis also wear the safe, although their headgear is not as glamorous as the groom's.
Why should you be careful when shopping for safa online?
Most budding grooms visit local shops selling or renting safas or hire them from online stores. The quality of safas offered on hire by such stores leaves a lot to be desired. The groom should try to look different from the rest on the special day of his life. Purchasing the headgear from the first store they come across can result in disaster, as most such stores do not have a wide selection of safas. Also, they hardly bother to clean and disinfect the headwear after a customer returns them. Additionally, they do not have staff having the skills required to tie a safa. The pagri's beauty depends on how it is draped on the groom's head. Therefore, you should ensure that the store you purchase your marriage headgear also offers headgear draping services. We at Mateshwari Safa Wala, apart from delivering some of the best turbans online, also provide turban tying services in mumbai to our customers.
Depend on a professional to tie your pagri
Do not be one of those grooms who depend on the staff of the local pagri store to tie their safa. They typically search online for turban tying services near me, contact the closest store, and request them to send their pagri tying specialists. They are a waste of time and do not tie the safa as it should be. Draping a pagri is an intricate task that should best be left to specialists like us. We at Mateshwari Safa wala have nurtured the art of creating colorful and stylized headwear and have specialists with years of experience tying the pagri. If you so wish, you can mention the dimension of your head to opt for a pre-tied pagri. We also offer free size safas for your baraatis at prices that will amaze you. You can either opt for a cool and flat traditional pagri or one draped in a modern fashion. The latter might look messy, but it gives you a chilled look. If you do not prefer the classical style, you can request our specialists to drape a pagri that contains a blend of modern and classical. You can rest assured that your invitees will love the above styles. We guarantee that once you try our safa tying service in mumbai, you will recommend our name to your friends and relatives. We have set a high standard in safa tying and raise the bar yearly.
My friend knows how to tie a safa
Consider yourself lucky if you have a friend who is well-versed in tying a safa. However, does he know the different styles of tying a groom's headwear? Chances are that he only knows a single and outdated style. You can spoil your princely looks by allowing him to complete the task. Remember, types and methods of tying safas have changed drastically over the years. Only professionals like Mateshwari Safawala can deliver justice to the job. Our pagri and turban tying services experts always experiment with new ways of draping the safa. Their experience helps them decide which type of cloth and draping will match your profile and the rest of your garment. The size of your head also plays a considerable role when draping a safa. On occasions, a pre-draped pagri might not fit your head. In such circumstances, our pagdi tying service specialists will drape the safa so that it fits your head perfectly. Only a specialist can determine what type of draping matches your looks and attire. Instead of depending on your friend, and wasting valuable time in the process, contact us and specify your requirements. We shall connect you with our pagri tying professional who knows how to tie turban in different styles. The bottom line is that tying a safa is akin to tying a tie: you can choose from a wide range of knots, including British and American.
Understanding how to tie pagdi
Even though we shall never tell you the secrets of draping a pagri the way our specialists tie it, we shall reveal the general process. It will allow you to understand
how to tie a turban
. The procedure involves draping a long and unstitched cloth on the head of males in a pre-determined manner of wrapping the fabric in folds. Whether the material is plain or printed in different designs does not matter. The length of the safe, which we discussed previously, makes the task extremely complex. If this is not enough, people from different states have their peculiar style of tying a pagri. Our pagri tying specialist drapes the long garment one layer after the other, making twists and turns during the process. Although he starts from the forehead, he slowly wraps the cloth all over your head. Once he completes the job, he might let a part of the garment drop slightly downwards or fold it like a paper fan and tuck it at the top of the pagri. Contact us today via phone or use our online form to get a quote. Make your special day extra special and be the envy of the gathering by choosing the professionals of Mateshwari Safa wala to tie your pagri.